Sorry I have been absent from posting, once again life has gotten in the way. Baby daughter graduated from high school last weekend, we have had company on and off since then. Fathers Day gatherings and tomorrow is my social security hearing that I have been waiting over two years for.
I am hoping to settle back down to earth soon and actually work on a project or two. It's amazing how stress can be so paralyzing at times. I've spent many hours warming the couch with my backside trying to recuperate.
I did manage to throw together this little ottoman that I picked up at a yard sale for $5.00. It is very similar to one I did awhile back...the same lovely mauve velvet as before.
This time for the after I went with one of the many interesting coffee sacks I picked up recently. It actually has turquoise blue in it which is so popular right now. I primed and painted the legs white and distressed them. Then I simply stapled the coffee bag right over the old fabric.
To finish it off I scrounged through a bunch of old crocheted items I got from my Grandmother. I found this long, straight, thin piece (not sure what it used to be) and thought it would be interesting paired with the roughness of the burlap. Hopefully it will disappear from my booth as quickly as the last one did.
Linking up with these lovely ladies: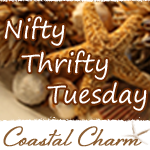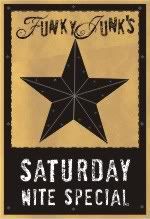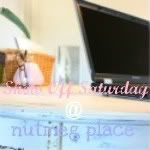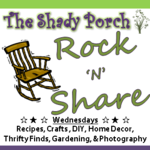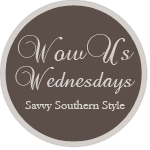 br />