I'm sure I am not the only one who draws inspiration from pictures in magazines and newspapers. However, my process to getting there may different than some. I am a self declared cheapskate. I think it began out of necessity, and has continued simply because I consider it a challenge.
So when I came upon a photo of a room divider in a catalog, I tore it out and set it aside. Now the average person may shop high and low until they find one, but I knew I would make it. Here is where the weird part comes in. I collected a pile of random things that I thought when compiled would come together into an even better version of my beloved screen...and for way less money.
I started with some Craigslist bi-fold doors...free, what I think was part of an old broken shoji screen...free, two old antique spoon collecting racks...free, and a collection of botanical images from 'the most fabulous place on earth',
The Graphics Fairy
....free! Are you keeping count? I've said here before that I can look at a pile of things and picture it finished. When I try to convey my ideas to my husband he gives me that "she is crazy" look, you know the one? They don't think like we do.
Anyway, from that pile I reconfigured the door hinges to zig-zag back and forth. I was able to make due with the existing hinges by just using two on each union instead of three. My husband helped me to rip the shoji on the table saw into four strips, one for each door. I hammered the sides off of the spoon racks and attached the curvy pieces to the top of each section. It served almost like a moulding, but cost me zero. I primed all the pieces and then painted the doors bright white and the shoji frames a pale gray. My brad nailer worked fabulous to attach the completed pieces together. I gave it all a good distressing and then it was time to make the magic happen.
I found twenty images of flowers, birds, and butterflies that I loved. I simply printed them out on parchment, covered their fronts with clear contact paper, and trimmed them to size. I chose to use spray adhesive and attach them to the centers of each framed opening. Originally I planned to use decorative tacks on all the corners, but I had a container of tiny binder clips that I decided to use instead. They gave it that finishing touch and added to the "specimen" botanical look.
Now I don't often "toot my own horn" so to speak, but I am pretty proud of the finished product. Most of all the fact that it only cost me about $3.00 for the binder clips....and of course the paper and ink. If I had a more feminine house, I'd be keeping this one for sure!
Linking up to these lovely ladies: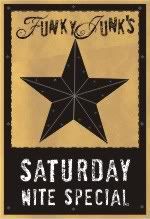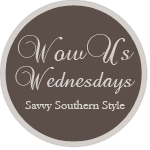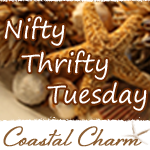 www.savvysouthernstyle.net